Safewhere Professional Services
Implementing IAM in an organization is much more than just deploying a system. Our Professional Services Team offer strategic and technical consulting, implementation, support and training to help you achieve faster ROI and realize the most value from your Safewhere solution.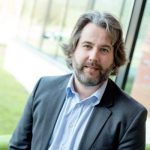 Koen Laan
Director of Professional Services

Koen Laan leads Safewhere's Professional Services Team. Koen has several years of experience working as an IAM and cloud solutions architect, delivering and managing large, complex IAM programs.