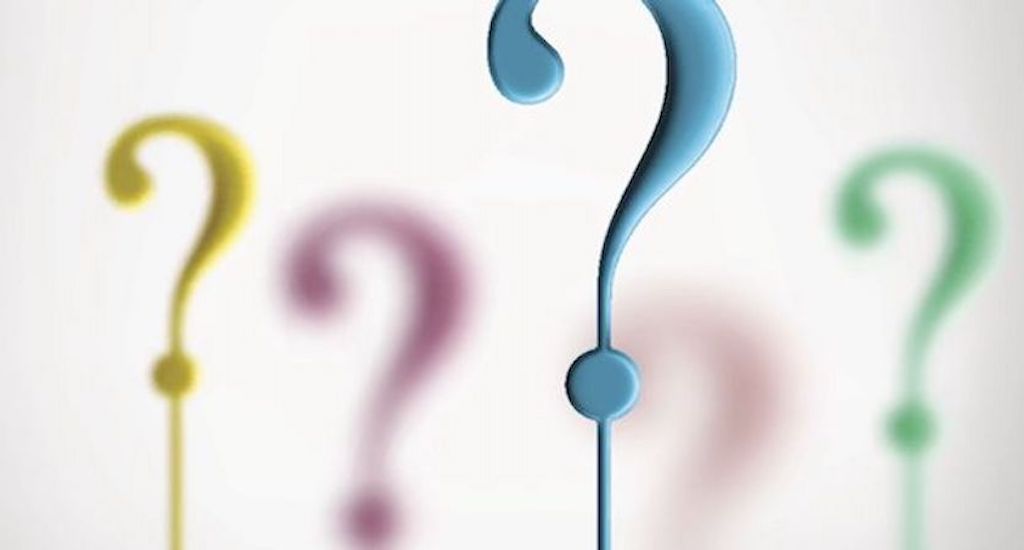 5 Questions You Should Ask When Choosing an IAM Solution
Reading Time: 4 minutes

Are you looking to get an Identity and Access Management solution? If so, we recommend that you ask yourself these five important questions, to help you find a solution that supports the needs of your business:
1. Do you wish to provide customers & partners easy & secure access to your services?
Previously, the focus of Identity and Access Management was on managing and providing access for employees. However, due to the increase in outsourcing and the need to create a consistent customer experience across multiple digital channels, it is now becoming more and more important for companies to provide smart and secure access for both customers and partners as well.
This is why an important element when it comes to choosing an Identity and Access Management solution should be defining which current and future user groups need to access the company's digital resources. Are there other types of users apart from the internal employees who need access to your systems and services? Do you want to be able to share data and information securely with remote workers and partners? Do you want to improve interaction with your customers or citizens?
If you want to ensure that all people, who are valuable to your organization, can have access to your systems and services in the future, our recommendation is to choose an open solution. That way, you avoid being tied to specific suppliers and technologies and can make use of user data stored in any of your systems.
2. Do you wish to offer easy access to your applications with social logins or national digital identity systems?
You need to consider which authentication methods your solution would have to support and which methods you currently or on a long-term basis wish to offer to different user groups. By offering support for a variety of authentication methods, you enhance your users' experiences and increase sign-up rates.
Normally, it would be easier for the employees to use their existing username/password as access to your applications, but many companies would also need to be able to offer alternative authentication methods to clients and partners. By choosing an Identity and Access Management solution that allows users to keep an existing ID and use one of their existing electronic or social media accounts to access your applications, you enhance your users' experiences and increase sign-up rates.
Safewhere Identify supports a large number of different authentication methods. > Learn more
When choosing an Identity and Access Management solution, it is important not only to consider who your different users are and which authentication methods are the most convenient for them, but you also need to strike the right balance between security and usability.
Therefore, you should choose a solution that allows you to decide the access security at application level. This means a user has single sign-on access to non-sensitive applications with Facebook, for example, but then an extra log-in factor is automatically requested as soon as they try to access any part of an application requiring a higher level of protection.
3. Should the solution be able to integrate with other identity stores?
When choosing an Identity and Access Management solution, it is important to see how it integrates with your existing infrastructure and the IT investments that you have already made. In order for the solution to be scaled at the pace of the company's needs, it must be based on open standards and interfaces, so that you can easily connect authentication methods and systems.
If you choose a solution that can be integrated with your existing user control solution and other identity stores it allows you to make your access control safer and more effective.
For example, you may have a number of users who are not set up in Active Directory, and so you would need the Identity and Access Management to draw information about these users from your salary system or HR system instead. You can decide if you want a "master" for your user control, so that all changes that you make in your master identity store are automatically synchronised with your other identity stores. The advantage of this feature is that user data no longer has to be entered into many different systems. It also ensures no unauthorized users have access to your systems, such as previous employees who have left the organization but have not yet been deleted in all systems.
Read more about the opportunities to integrate different identity stores with Safewhere Identify
4. Should the solution support Bring Your Own Device?
Employees are increasingly asking for more freedom to choose where they work from and which devices they use. They may prefer to use their own private tablet, computer or smartphone, rather than the equipment the company provides. This is why it is important to choose an Identity and Access Management solution that supports this development and ensures that no matter which device the users work from, they have secure access to all connected systems and applications.
A requirement of your Identity and Access Management solution should therefore be that it not only provides the option of differentiating the access security at application level (see answer 1), but also according to the user type, location and device being used. This will allow you to decide whether or not a user accessing an application from a mobile device will automatically be asked for an extra authentication factor. You may also decide to make some applications not accessible from a mobile device or an external network at all.
5. Does the solution need to be cloud-ready?
When using cloud solutions, the number of user and device identities increases and so does the complexity of managing identities and controlling who has access to what. If you, like many other companies, are investing in SaaS solutions and moving business applications to the cloud, it is crucial to make sure that you have the ability to effectively manage and control access rights across all your various cloud and on-premises applications and services.
This is only possible with an Identity and Access Management solution that, like Safewhere Identify, supports all federation standards and protocols: SAML, WS-federation, WS-trust as well as OpenID and Oauth 2.0.