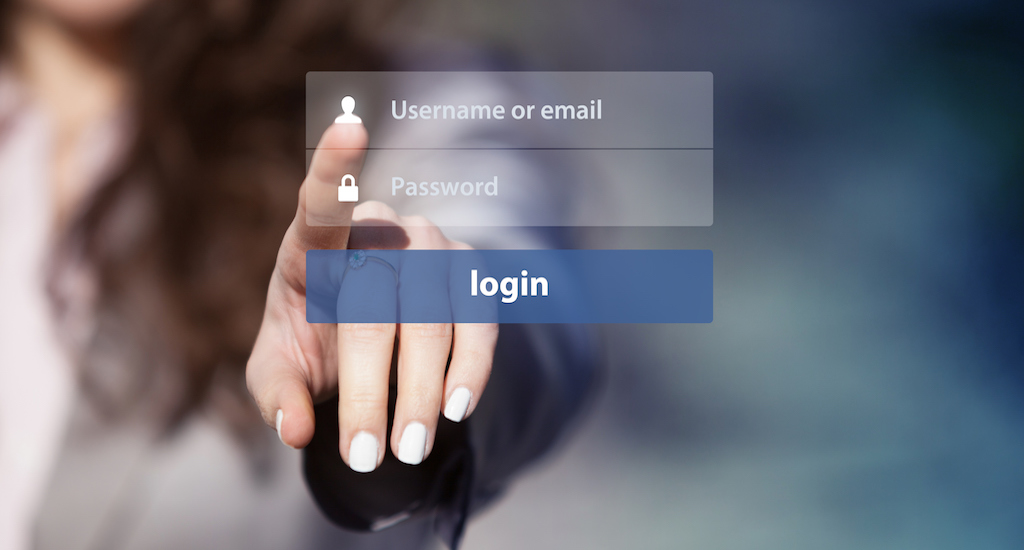 Digital Authentication: The Influence of Content and Context
Reading Time:
3
minutes
We have all had this experience. You start a new job, contract an online service, move to a new city, or contract the services of a new financial or utilities service provider. Or maybe you're completing an online application for employment, licensing, a business loan or insurance. You need convenient, secure access to your data, so you dutifully begin the process of registering for self-service access to your data, such as:
● HR information
● Banking information
● Employment history
● Business plans and forecast data
The amount of data entry you'll need to complete as part of the registration process is a story for another day. It's the simplicity (or complexity) of the digital authentication set-up process, and ongoing ease of identity authentication which we're most concerned about in this article.
So you've filled out most of the registration or application form, and there's a field which calls for a password. You mull over whether you should use your pet's name, your favorite football team or the complex jumble of alphanumeric characters you use for your Netflix account. Whatever password you choose, it's rendered as a string of asterisks you will likely forget before your next meal.
Unless, of course the web application allows you to use your own existing identity to authenticate yourself. Could be:
● Social media or e-mail credentials
● Active Directory credentials
● Regionally-standardized certificate-based authentication such as DigID, BankID, NemID or eHerkenning
Authentication from a Vendor/Corporate Perspective
Changing the perspective of authentication to that of the company or organization storing user data, it can be a challenging and resource-intensive task to support users with multiple different authentication providers or to build their own. It takes a significant amount of time, development resources, and financial investment.
Government entities, large enterprises and international associations have thousands of employees, customers, constituents and/or members. A one-size-fits-all approach to authentication doesn't account for all these different users' varying roles and risk levels, and neither does it ensure the right balance between user experience and security.
User experience should be top-of mind for any company when they determine their digital authentication strategy. In determining the best strategy they should consider the sensitivity of the content or data stored behind the encryption, and the context with which it is used.
Balancing Compliance, Convenience, and Risk Avoidance
Whether they are accessing work-related data or personal information, users don't want to remember twenty-five different passwords, a multitude of user names and have those credentials expire every sixty days.
Users want the simplicity and convenience of single sign-on in the workplace, or authenticating with their e-mail or social credentials. With an Identity and Access Management (IAM) solution companies can provide a great user experience without sacrificing security. IAM provides the flexibility to decide whether ease of access or data security should be prioritized in context of the sort of data a user is trying to access, the type of user, or the users' device and location.
The opportunities and threats of online data storage and transmission are well documented, and authentication is a company's first line of defense against cyberattacks. As cyber threats and attacks continue to grow in sophistication, cloud service providers look to strengthen their defenses, and mitigate their exposure to breaches and data loss. Partnering with a proven IAM platform provider eliminates the need to hire, train and employ full-time data security architects, developers and other technical resources.
The Need to Support Distributed Workplaces, Granular Access Control
As companies employ and contract remote workers, each with specific, role-based needs for data access needs, it saves employers money on office real estate, but places more importance on the ability to enable, manage and disable information access with greater speed and granularity. Employees demand greater flexibility as far as the devices (BYOD) they use to access corporate data, and IAM solutions can facilitate these policies for internal and external users.
Integrated applications like CRM, e-mail and ERP and analytics empowers users and managers with faster access to reliable, decision-worthy data. A single set of credentials can open a window to a broad set of data, meaning a single authentication session will protect, or expose a great deal of a company's information assets.
Is your company looking to improve your users' experiences accessing data, through passwords and other authentication protocols? Are you a technology service provider, looking to safeguard your clients' data and comply with the latest regulatory requirements?
Contact a Safewhere IAM expert, and let's talk about the best way to satisfy your users and governing entities, disappoint cyber attackers, and safeguard your data and reputation.
Feel free to repost this on your blog. But if you do so, please be so kind to mention the source and set a link to www.safewhere.com