Give all your users access to all your apps using any login method
Our Identity and Access Management (IAM) platform is built for handling even the most complex IAM-challenges and enables you to effectively manage the complete identity lifecycle of all your identities (users) across all your applications and devices. In essence, with the Safewhere Identify Platform you can provide any user smart and secure single sign-on access to any business application with any type of authentication.
Grant employees, partners, customers and citizens access to your applications across different user directories without additional license costs.
Integrate any cloud or on-premises application into the Safewhere Identify Platform and provide convenient single sign-on access to all your applications.
Allow users to access your applications with one of their existing identities. The Safewhere Identify Platform supports 20+ authentication methods
Explore Identify functions
Explore our supported apps and login methods
Safewhere Identify supports +1000 applications that can be integrated to enable single sign-on and user provisioning for your enterprise applications. Safewhere proactively maintains the existing integrations and keeps integrating new applications on a daily basis.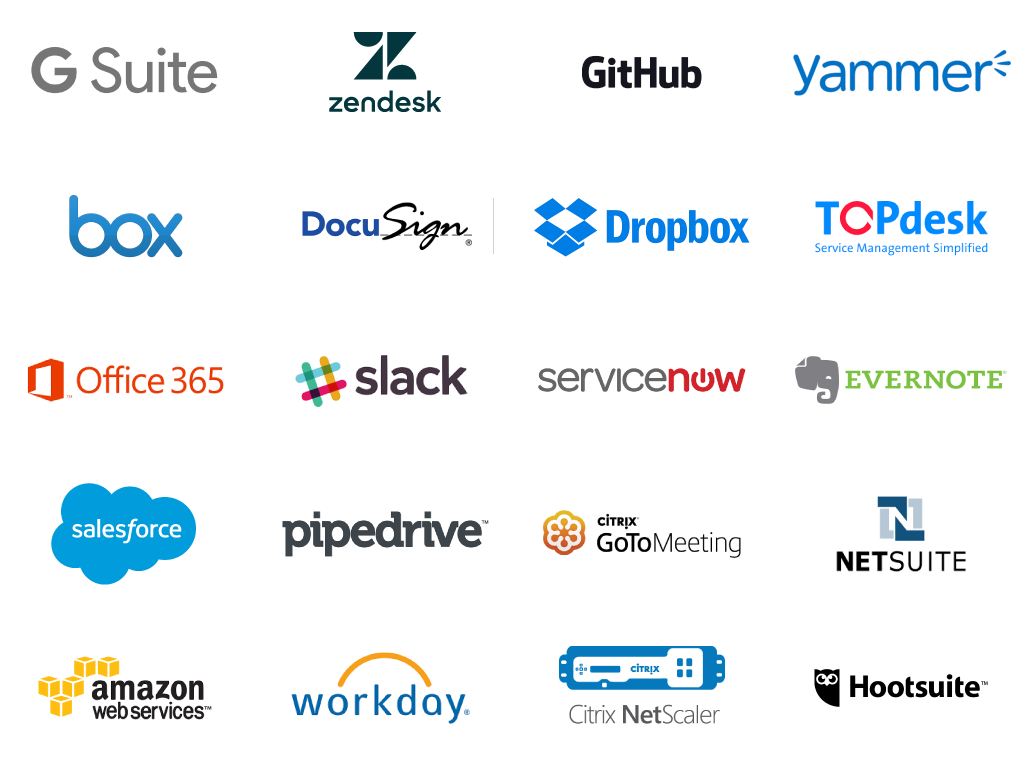 Safewhere Identify supports multiple different possibilities for authentication and login. Below you can find some of our supported possibilities for authentication within social and corporate login, national IDs and multifactor (MFA).
Besides the below we support a number of Open Standards such as SAML 2.0, SAML 1.1, OAuth 2.0, OpenID Connect, OpenID, WS-Federation, WS-Trust 1.4.